Description
Marketing agency specializing in B2B
Joolzmart is a B2B marketing agency that improves qualified lead generation, conversion rates, and sales opportunities. We build marketing programs that help B2B organizations grow their opportunity pipeline measurably. We provide strategy, execution, analysis, and continuous improvement to drive results from B2B marketing investments.
Request A Proposal
First name*Last name*Email address*Company Name*Are you interested in getting Joolzmart help on any of the following:
Improving lead generation
Improve our buyer's journey
Better visibility in the market
Connect marketing and sales efforts
Better insights to drive action
Improve ROI and attribution
Outreach via cold calls or emails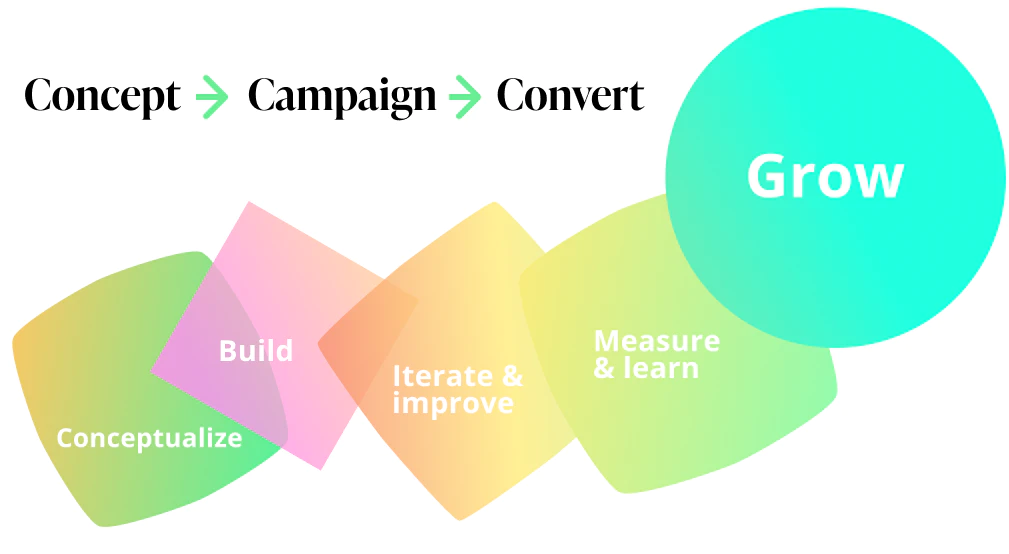 B2B Marketing:
Strategy to Execution.
We improve customer development.
We build B2B marketing campaigns to acquire the right buyers while communicating a clear value proposition. Acquisition efforts are not enough to drive growth. We also build lead-to-sales nurturing programs to convert qualified leads into opportunities.  We connect the dots between marketing and sales to make growth easier.
---
B2B marketing acceleration using data & insights
We move fast to accelerate qualified lead acquisition while, at the same time, improving the marketing foundation of our clients. Then we set monthly lead acquisition goals, build marketing assets, and create a data-based strategy. From there, we launch pilot campaigns and actively measure results against benchmarks while optimizing, improving, and building.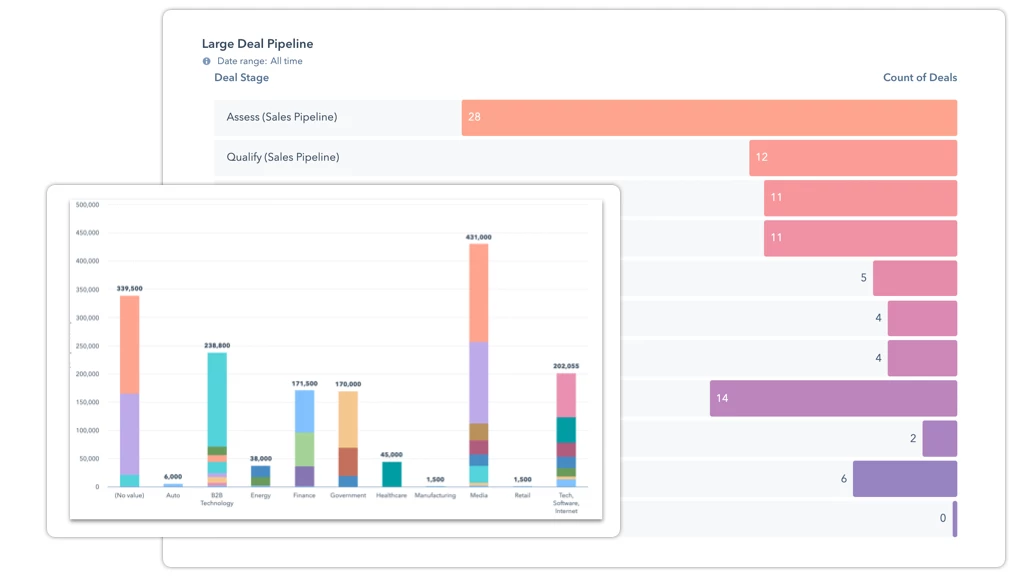 Growth-driven metrics, not  marketing fluff
We hate fluffy marketing.
Marketing must generate results that drive business growth. We pursue only metrics that grow your business:
Decision-makers converted (Business executives, technology leaders, operations professionals, management, etc)
Qualified leads generated
Target account acceleration
Sales opportunity contribution to the pipeline
B2B companies are struggling to engage ideal buyers in an ever-changing marketplace. We improve ideal buyer acquisition and engagement.
B2B Marketing Maturity
Our mission is to continuously improve our clients' marketing effectiveness and maturity. We improve the conversion and engagement rates of qualified buyers.
Many B2B companies struggle to generate outcomes from their investments in marketing. We transform how companies go to market, attract the right audience, convert prospects, and engage ideal buyers.
Data-driven insights and actions to power marketing strategy.
Our campaigns are powered by insights, iteration, and optimization. Our work is guided by business goals, organizational vision, and a disciplined methodology.
We integrate marketing analytics with sales CRM systems to better understand and measure the potential for conversion and define winning strategies.
Digital strategy
Web analytics
Acquisition rates
Nurturing conversions
'Influence of content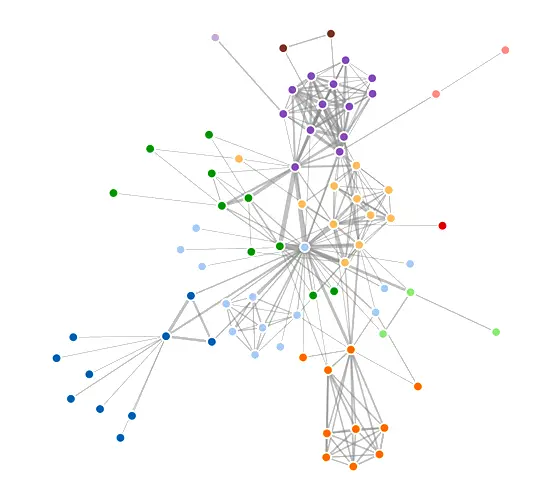 We transform B2B marketing to focus on growth.
Marketing channel analysis: Gather and compare marketing campaign effectiveness across all channels
Sales funnel analytics and conversion optimization: Use automation to improve performance through the entire funnel: top to bottom
Marketing to sales alignment: Track and nurture leads with automation to improve lead quality and buying-readiness
Goals and predictive analysis: We help clients set and grow their visit/lead/customer monthly goals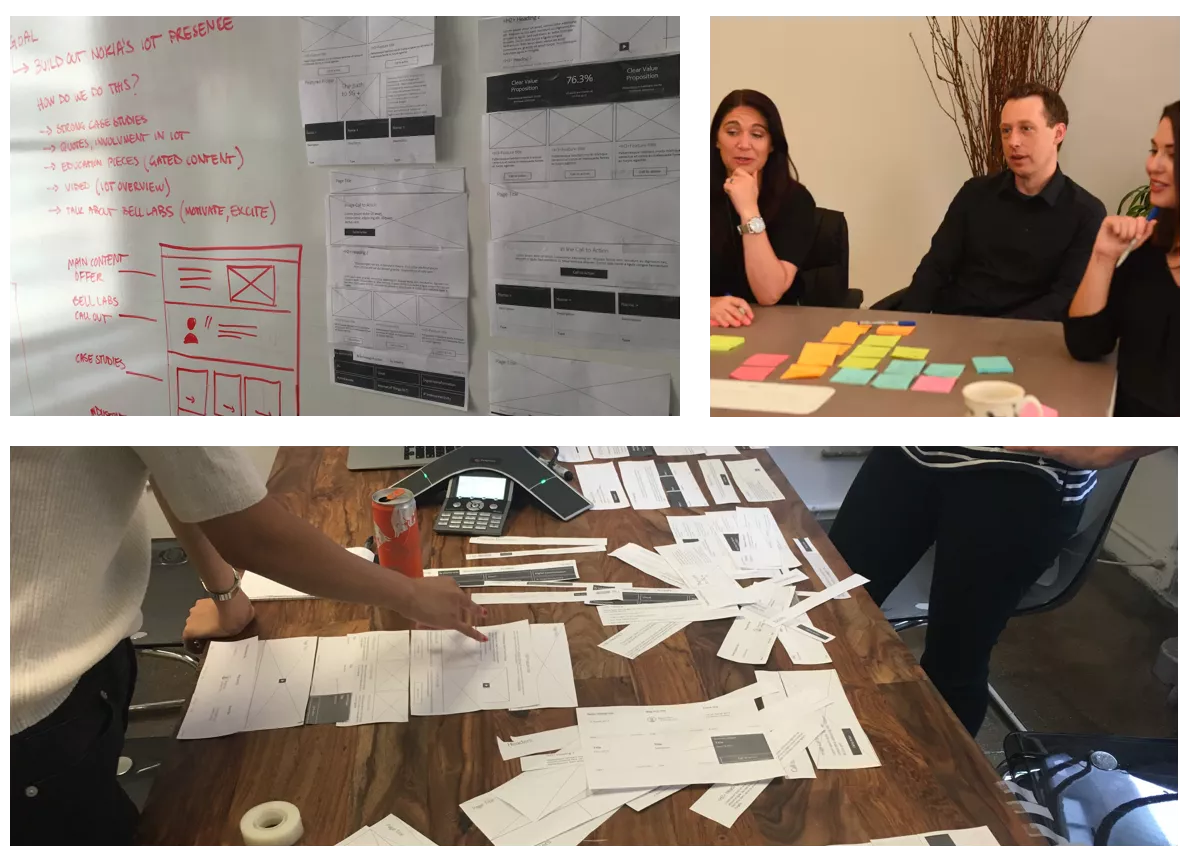 How is a B2B agency different from a normal marketing agency?
B2B companies typically are involved in a more complex sales process. B2B specialization is vital to generating a measurable impact for businesses that sell to other businesses in a consideration-heavy process. When marketing teams rely on techniques from B2C marketing, they often fail to capture significant market share, align with sales, engage target-buying groups, influence business and technical decision-makers, and employ the right metrics to measure progress.
Joolzmart has a deep specialization in B2B. We are obsessed with improving how businesses communicate a value proposition while engaging buyers throughout their decision process.
Our B2B growth strategy
A strategic partnership to grow your business
We build a modern marketing foundation and scale up the opportunity pipeline for B2B companies.
Our methodology integrates content, account-based marketing, inbound, and sales enablement to drive growth.
B2B marketing must align with a targeted selling strategy.
Marketing foundation, Transformation, & maturity.